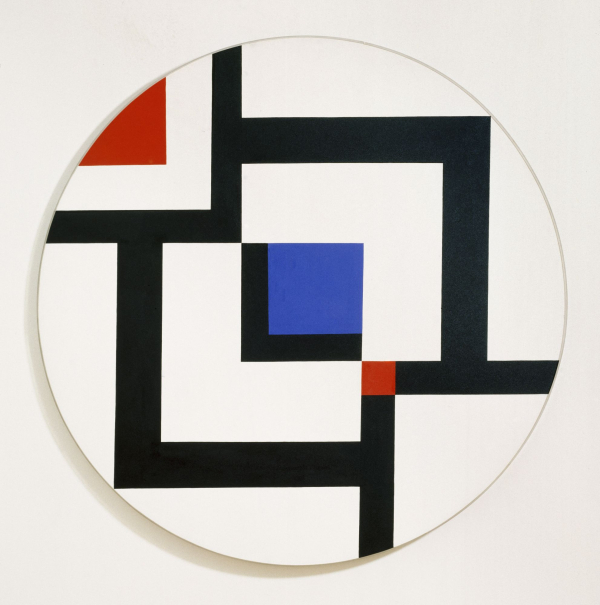 Brooklyn Abstraction: Four Artists, Four Walls
August 12, 2022–July 28, 2024
Beaux-Arts Court, 3rd Floor
This installation of works by Maya Hayuk, José Parlá, Kennedy Yanko, and the late Leon Polk Smith—four artists with strong connections to Brooklyn—creates a dynamic environment through four distinct, visually immersive experiences. Animating the monumental architecture of the Museum's Beaux-Arts Court, each artist transforms the iconic space with brilliant and subtle colors, intriguing surfaces, and wide-ranging materials.
The Museum's considerable collection of hard-edge paintings by Smith, which sharply delineate the shaped canvases, serves as the impetus for the installation. The newly created works by the three living artists, all of whom work in Brooklyn today, similarly engage with space in innovative ways: Hayuk with her tactile, abstract modular pieces; Parlá with his large environmental paintings; and Yanko with her metal and paint sculptures.
Brooklyn Abstraction: Four Artists, Four Walls is organized by Catherine Futter, Director of Curatorial Affairs and Senior Curator, Decorative Arts, and Erika Umali, Assistant Curator, Collections, Brooklyn Museum.
Presented by