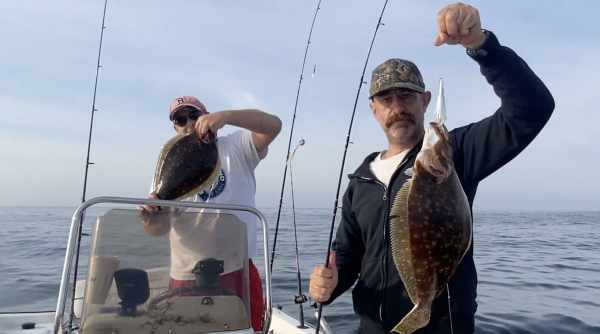 DEATH TO THE LIVING, Long Live Trash
June 17, 2022–July 16, 2023
Decorative Arts and Design Galleries, 4th Floor
In DEATH TO THE LIVING, Long Live Trash, Brooklyn-based artist Duke Riley uses materials collected from beaches in the northeastern United States to tell a tale of both local pollution and global marine devastation. Riley's contemporary interpretations of historical maritime crafts—such as scrimshaw, sailor's valentines, and fishing lures—confront the catastrophic effect that the oil, food, and beverage industries have had on the environment through single-use plastics. The works are presented in the seventeenth- and eighteenth-century Jan Martense Schenck and Nicholas Schenck Houses, alongside a selection of historical scrimshaw from our collection, directly connecting environmental injustices past and present.
In his contemporary interpretations of scrimshaw—ink drawings etched into bone by sailors—Riley replaces the medium's customary whale teeth with repurposed plastic containers, detergent bottles, toothbrushes, and other waste. The works incorporate the maritime imagery traditional to scrimshaw, but expand it to portray international business executives that the artist identifies as responsible for the perpetuation of single-use plastics. Also on view are Riley's fishing lures and sailor's valentines, similarly created with detritus found on northeast coastal beaches. The exhibition juxtaposes corporation-driven pollution with new short films by Riley that highlight New York community members working to remediate plastic damage and restore our waterways.
DEATH TO THE LIVING, Long Live Trash is organized by Duke Riley and Liz St. George, Assistant Curator, Decorative Arts, with Shea Spiller, former Curatorial Assistant, Arts of the Americas and Europe, Brooklyn Museum.
Generous support for this exhibition is provided by the Brooklyn Museum's Contemporary Art Committee, Agnes Gund, the National Endowment for the Arts, the Seven Turns Fund, and the Lily Auchincloss Foundation. Additional support is provided by the O'Grady Foundation, Laura Lee Brown and Steve Wilson, Tom Healy and Fred P. Hochberg, Jeanne and Dennis Masel, Scott Rofey and Olivia Song, the May and Samuel Rudin Family Foundation, Inc., Janet Kardon, Suzanne and Bob Cochran, and the Stanton Storer Embrace the Arts Foundation.
Wallpaper donated by Flavor Paper, Brooklyn's wallpaper maker.